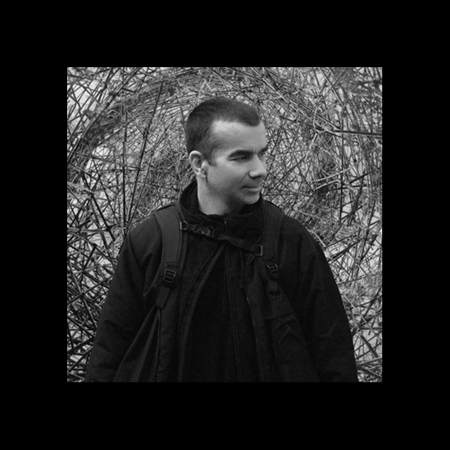 Thomas Wunsch started working in the field of photography at age 17, when he moved to the USA and became a member of the Kodak Young Photographers League.
When he opened a photo studio in Hamburg he devoted himself to fashion, still life and portrait photography. He took pictures of Barbra Streisand, Sir George Solti, Frank Zappa, Yoko Ono, Ethan Hawke, Meg Ryan, Christo, Juergen Teller, Dalai Lama, Jeff Koons, Debra Winger, Adrien Brody, Hilary Swank, Anton Corbijn, Steve Reich, Gabriel Byrne, Marina Abramović, John Waters, Willem Dafoe, Martin Parr, Wim Wenders, Annie Leibovitz, Nastassja Kinski, Michel Comte, Sting, Ai Weiwei, Joseph Gordon-Levitt, Harvey Keitel, Fanny Ardant, Daniel Barenboim and many other international celebrities. He also had his first two solo exhibitions in Hamburg at Galerie Palme.
After he moved to the USA again, Thomas Wunsch was working as a still photographer at a movie production company for many years.
Thomas Wunsch started taking abstract photographs in the year 2000. These photographs were exhibited at the Huantie Times Art Museum in Beijing, the Museum of Contemporary Art in Seoul, the Overbeck Museum in Bremen, the Staedtisches Museum Schloss Bruchsal, the Okgwa Museum in Gokseong, the Huaxia Art Museum in Zhengzhou, the Museum im Wehener Schloss, the Museum Haus der Fotografie Burghausen, the Museum Boppard, the Museum Villa Irmgard, the Haus der Kunst in Munich, the Goethe-Institut in Frankfurt, the Goethe-Institut in Freiburg, the Goethe-Institut in Phnom Penh and numerous galleries throughout the world. Thomas Wunsch took part in group exhibitions also showing the works of Ai Weiwei, Joseph Beuys, Gilbert & George, Jonathan Meese, Robert Indiana, Joan Miro, Thomas Ruff, Walker Evans, Nan Hoover, A.R. Penck, Stephen Shore, Antoni Tapies, Sherrie Levine, Lawrence Weiner and Nam June Paik. His photographs are published by the distinguished German record company ECM as LP and CD covers as well.
Thomas Wunsch is curating photography exhibitions in Germany and he has been teaching "Creative Photography" at the Anglo-American University in Prague and the Akademie fuer zeitgenoessiche Kunst in Konstanz. He has also held lectures about photography in Germany, USA, China, Cambodia and South Korea and he is a jury member at the "Moscow International Photo Awards" and the "London International Creative Competition".
More than 50 books featuring his photographs have been published, including his most recent ones "Enemies of Reason", "The Impertinence of Beauty" and "Wages of Sin". Thomas Wunsch is a member of the Museum of Modern Art (MoMA), New York, a founding member of 360 Minutes of Art, a member of Fine Art America, a member of the Royal Photographic Society, a member of the World Photography Organisation, a member of The Raw Society, a member of the American Photography Association, a member of the Aperture Foundation, a member of the Martin Parr Foundation and a member of the International Center of Photography, New York.
Thomas Wunsch is represented by Waterfall Mansion Gallery, New York and Saatchi Art, Los Angeles.